Hey Ethereum non-tech users! In our next news post you will learn about recent events, that happened in Ethereum space and as usual we will try to put them simply and briefly.
Some interesting announcements were related with staking of ETH, one with a new composable functionality, that we strongly advice to try and another one with interesting TradFi – DeFi connection.
Staking news
LUSD on Aztec
S&P500 derivative on Ethereum
1. Staking news
Staking allows users to participate directly in running Ethereum network. Any user with any amount of ETH can help secure the network and earn rewards.
tldr; Decentralized staking is healthier for Ethereum and more censorship-resistant option for users than centralized.
By recent events we can show the different ways of staking ETH you can use.
1. Run your own node and stake ETH
What it means?
The best option for decentralization and security of Ethereum, but more complex for users.
Expected timeline and more details about upcoming ETH withdrawals were set. It is one of two most awaited events of Ethereum this year and finally it is going to happend on March / April.
2. Stake ETH on protocol on Ethereum (on-chain)
What it means?
User-friendly option, that could provide different level of decentralization depending on used protocol.
Editor's note: We recommend using recently the most decentralized one – Rocket Pool.
Diversified Staked ETH Index – dsETH was launched. It is an index token of the leading Ethereum liquid staking tokens. It aims to provide diversified solution for users and decentralization-promoting one for Ethereum.
Editor's note: Less decentralized, but more diversified solution than RocketPool.
3. Stake by centralized service provider (off-chain)
What it means?
User-friendly and centralized off-chain option, that may posses different security risks compared to on-chain ones, as recent event shows.
Kraken exchange settled a lawsuit with the United States' top financial markets regulator.
How could you contribute?
Support decentralization of Ethereum by running your own node or staking your ETH on Rocket Pool, or alternatively by buying dsETH.
2. LUSD on Aztec
13.3.2023 – UPDATE: AZTEC SHUT DOWN REVIEWED SERVICE
tldr; Use most decentralized USD stablecoin on the best privacy-securing protocol on Ethereum.
Privacy-preserving protocol, that enable you to send ETH and interact with selected DeFi protocols privately.
Lending protocol, that enable you to deposit ETH and borrow the LUSD stablecoin.
Users can now borrow LUSD against their ETH on Aztec on L1. It brings:
cheaper gas fees
no borrow minimums
full privacy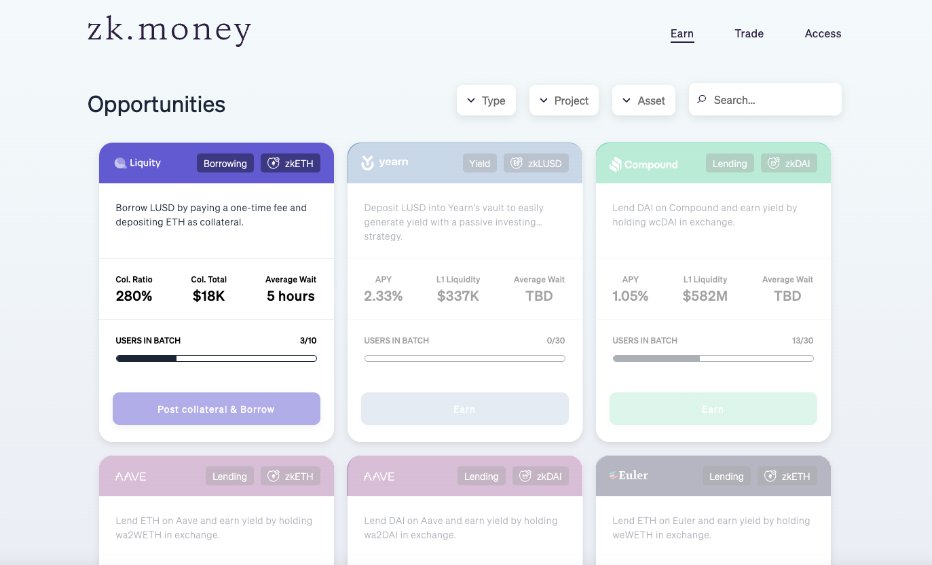 3. S&P500 derivative on Ethereum
tldr; Trade freely on Ethereum top stocks index.
Also aim to provide solid legal framework to offer the same for thousands of stocks and securities.
Learn more: 1
Please let us know how you enjoy reading, what you liked or what you missed, by leaving a comment below.
Not financial or tax advice. This post is strictly educational and is not investment advice or a solicitation to buy or sell any assets or to make any financial decisions This post is not tax advice. Talk to your accountant. Do your own research.